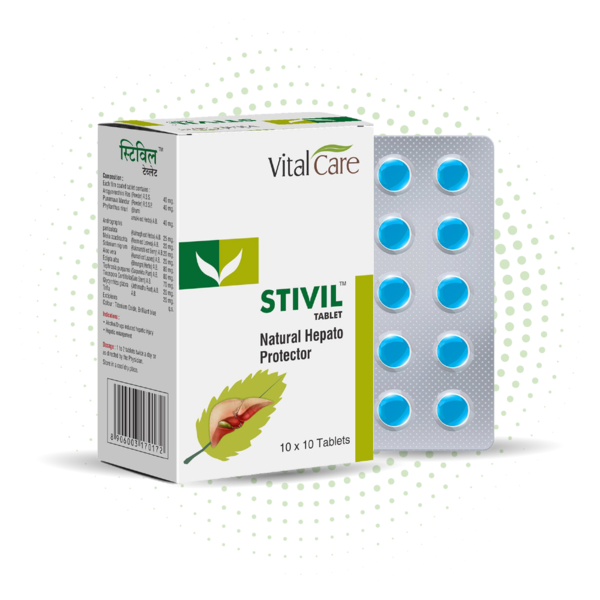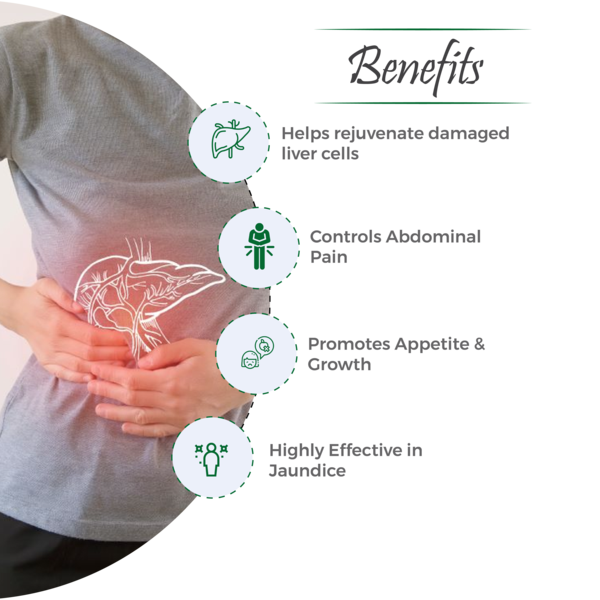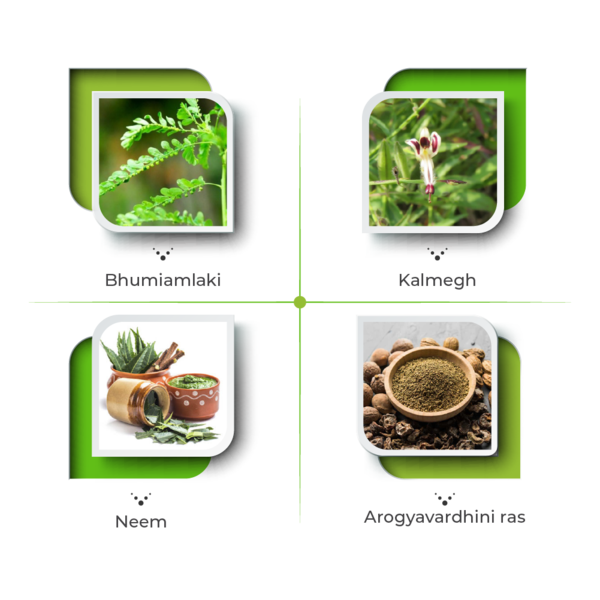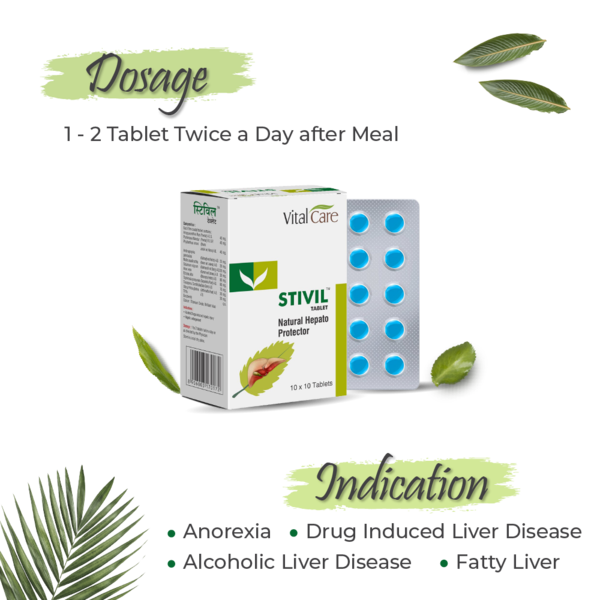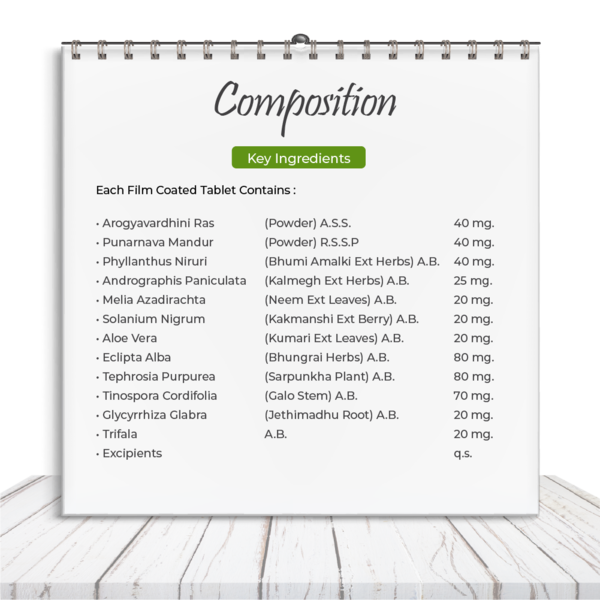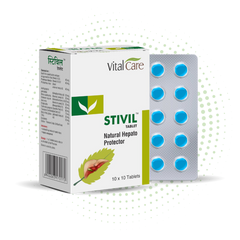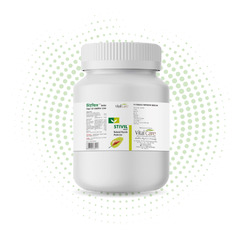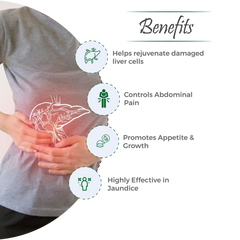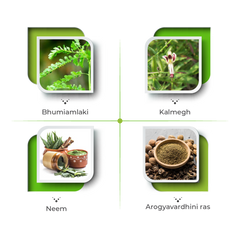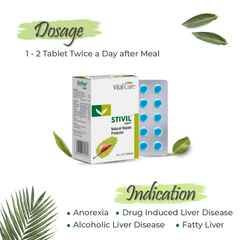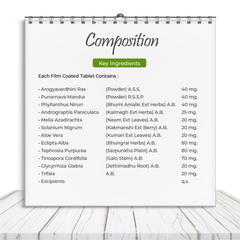 Stivil Tablets are natural liver protectors created by the Vital Care Research and Development team. It contains natural ingredients that synergises the liver functions and helps jaundice, liver & spleen enlargement, bile secretion, liver disorder, digestion & renal functions.
Kalmegh Which has reduces serum ALP and bilirubin levels and protect from alcohol induced liver damage

Neem Help to ascertain the potency of the crude extracts of Neem as potential source of natural hepatoprotective agents.

Bhumi amalki Which suppresses hepatic fat accumulation and works in non alcoholic fatty liver disease
Helps rejuvenate damaged liver cells
Improves metabolism through enzyme system reformation
Improves appetite, promotes digestion, infuses fresh energy
Ideal long term support in liver toxicity
Dosage: 1-2 Tablet twice a day or as directed by the physician.
Indication: Alcohol & drug induced liver diseases, acute & chronic hepatitis, protects the liver against various hepatotoxins, promotes appetite & growth.
Presentation: 10 x 10 Tablets blister pack, 500 Tablets & 1000 Tablets jar pack.
| Ingredient Name | Qty(in mg.) |
| --- | --- |
| Arogyavardhini Ras | 40 mg. |
| Punarnava mandur | 40 mg. |
| Phyllanthus niruri (Bhumiamlaki Ext) | 40 mg. |
| Andrographis paniculata (Kalmegh Ext) | 25 mg. |
| Melia azadirachta (Neem Ext) | 20 mg. |
| Solanum nigrum (Kakamachi) Ext | 20 mg. |
| Aloe indica (Neem)Ext | 20 mg. |
| Eclipta alba (Bhringraj) Powder | 80 mg. |
| Tephrosia purpurea (Sarpunkha) Powder | 80 mg. |
| Tinospora cordifoia (Galo) Powder | 70 mg. |
| Glycyrrhiza glabra (Yastimadhu) Powder | 20 mg. |
| Triphala Powder | 20 mg. |
| Excipients | q.s. |