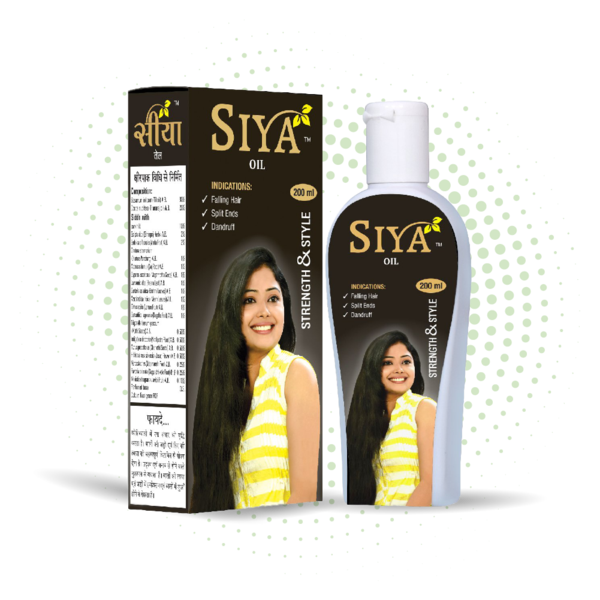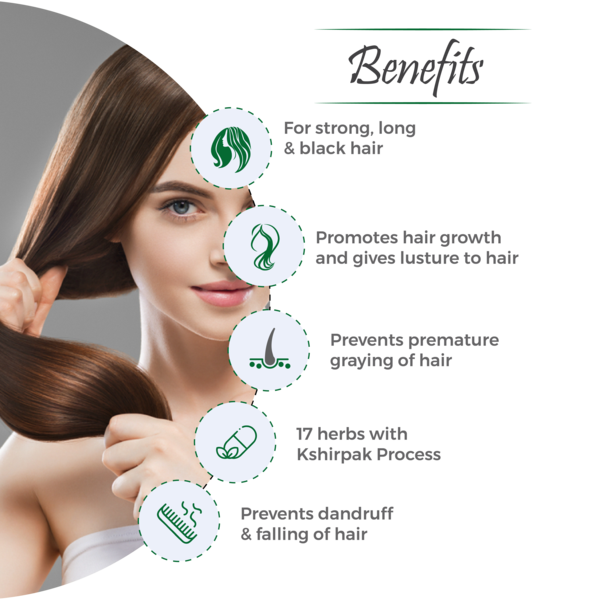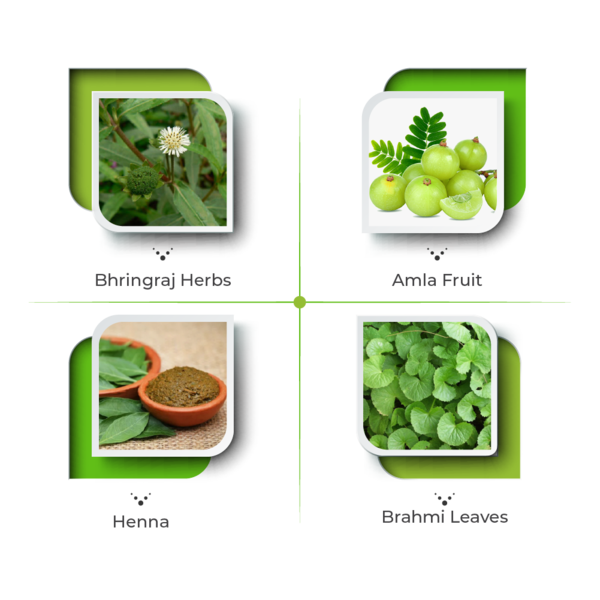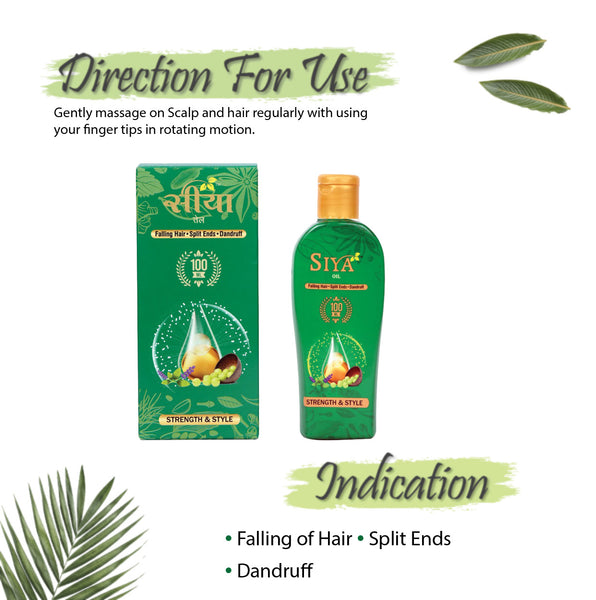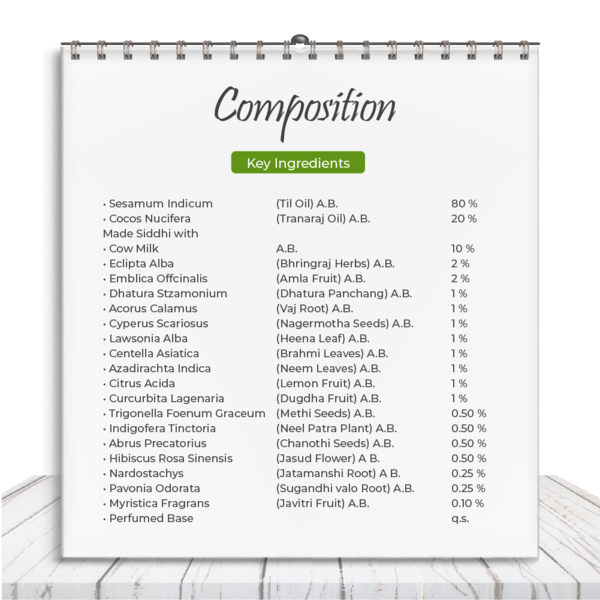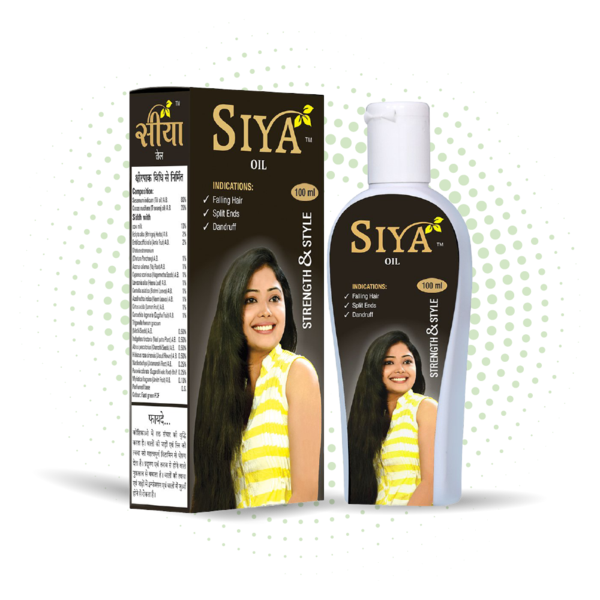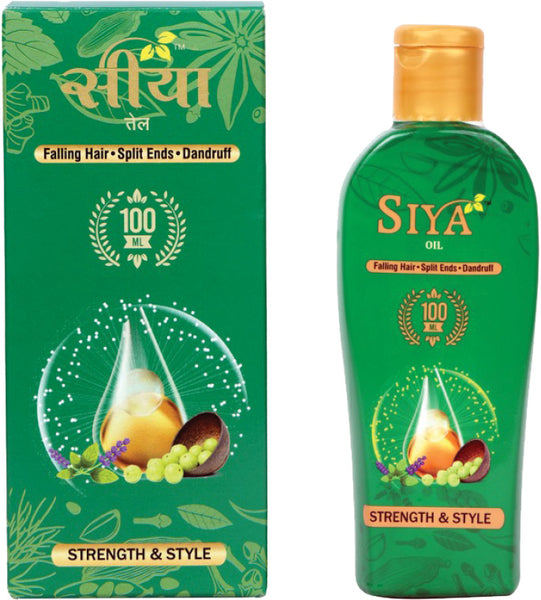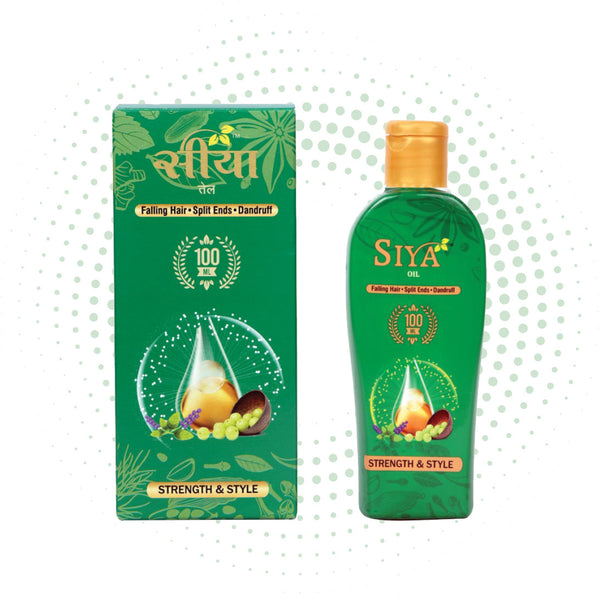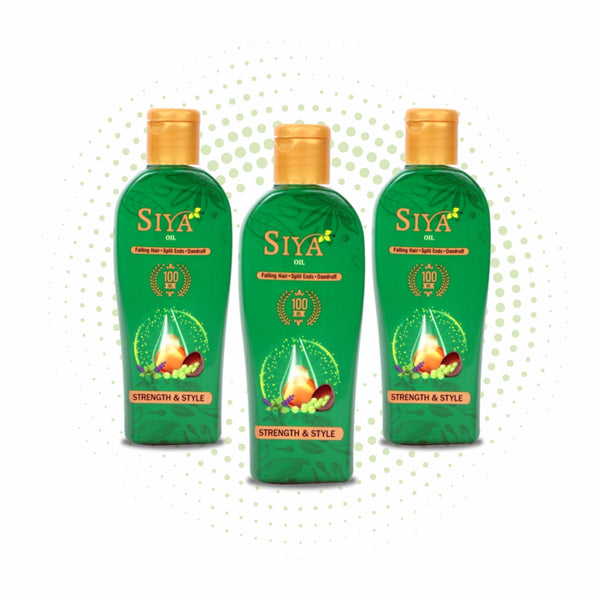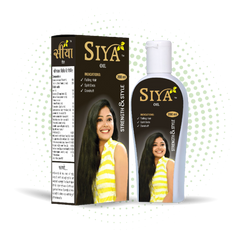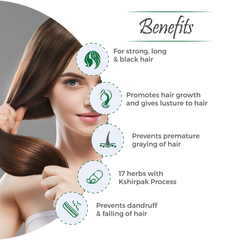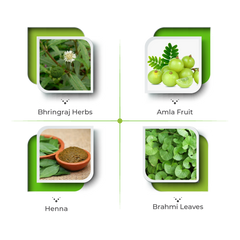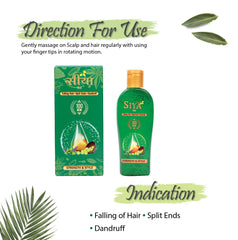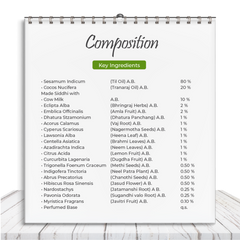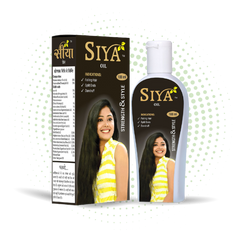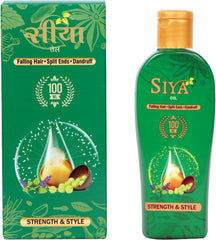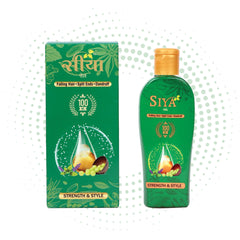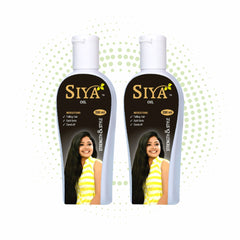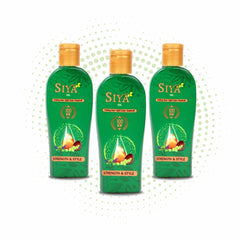 Siya Oil - The Herbal Hair Oil Powered With Bhringraj
Best Hair Growth Oil For Natural Hair

Give your hair the best nourishment it deserves with Siya hair oil. The design of the bottle is minimal yet luxurious, with a high-quality material that is both functional and beautiful. And it's lightweight and easy to carry around so you can take it anywhere with you.
Stimulates hair growth
Siya Ayurvedic oil has extracts of Bhringraj oil, which helps in strengthening the roots of the hair and prevents hair fall. It is regarded as one of the best hair oil for hair growth for female which comes with absolutely no side effects.
Prevents hair fall
This is not only the best Ayurvedic oil for hair growth but also a natural remedy for hair loss. It cools down your head and reduces nervousness and stress. Thus, calming the nerves and strengthening them in the process. It also improves the blood circulation around the roots to prevent any hair fall. 
Helps reduce hair fall
Siya oil is the best Ayurvedic hair fall control oil. It calms the nerves in your head which helps in reducing stress, anxiety and nervousness. Regular use of Siya hair fall control oil strengthens the hair roots and improves the blood circulation around the roots to combat hair fall. 
Protects against dandruff
The hair oil consists of antifungal properties which acts as an excellent shield against dandruff and reduces the itching caused on the scalp. It also acts as a great moisturiser for the hair. These properties make it the best hair growth oil for women as dandruff is the major cause of hair fall.  
Prevents premature hair greying
Siya Ayurvedic hair oil has natural ingredients which help in slowing the process of greying. When you regularly use the oil, it will help maintain the original hair colour for a longer duration and also retain the lustre and shine.
Packed with natural nutrients
The Siya hair growth oil for women contains active ingredients such as vitamin E, calcium, magnesium iron, and vitamin D. The oil also contains bioactive ingredients such as , Bhringraj, Amla, Methi, Neem, Lemon, Nagarmoth, Jatamansi which makes it the best hair growth oil for natural hair.
All-natural hair oil
Siya oil is the best hair fall oil for female, as when using this, you can be assured for it to be free from chemicals. The properties of this Ayurvedic hair care oil make it one of the cleanest, safest and powerful product for hair fall.
BhringrajHelps in follicular enlargement which helps in Alopecia.

Amla Rich source of Vitamin C which is essential for normal & healthy hair growth.

BrahmiProvides nutritional support to hair follicle & works as a nerve stimulant.
Gives Long & strong hair
Helps reduce hair fall
Provides Vitamin C which is essential to maintain hair growth
Reduces graying of hair
Made from Traditional Ayurvedic process which makes it 100% natural
No artificial fragrance
Application : Wash the hair properly, dry it & massage gently SIYA OIL on the scalp for a minute or two, so as to reach the skin deeply. Regular use recommended for better & faster results or as directed by the physician.
Indication: Premature graying, falling hair, split ends and dandruff.
Presentation: 100 ml & 200 ml bottle.
| Ingredient Name | Qty(in mg.) |
| --- | --- |
| Sesamum indicum (Til oil) | 80 % |
| Cocos nucifera (Coconut) Oil | 20 % |
| Made Siddhi with |   |
| Eclipta alba (Bhringraj) | 2 % |
| Emblica officinalis (Amla) | 2 % |
| Dhatura stzamonium (Dhatura panchang) | 1 % |
| Acorus calamus (Vaj) | 1 % |
| Cyperus scariousus (Nagermotha) | 1 % |
| Lawsonia alba (Henna) | 1 % |
| Centefia asiatica (Brahmi) | 1 % |
| Azadirachta indica (Neem leaves) | 1 % |
| Citrus acida (Lemon) | 1 % |
| Curcurbita lagenaria (Dugdha) | 1 % |
| Trigonella foenum graceum (Methi) | 0.50 % |
| lndigofera tinctoria (Neel patra) | 0.50 % |
| Abrus precatorius (Chanothi) | 0.50 % |
| Hibiscus rosa sinensis (Jasund) | 0.50 % |
| Nardostachys (Jatamanshi) | 0.25 % |
| Pavonia odorata (Sugandhi valo) | 0.25 % |
| Myristica fragrans (Javitri) | 0.10 % |
| Cow Milk | 10 % |
| Perfumed base | q.s. |