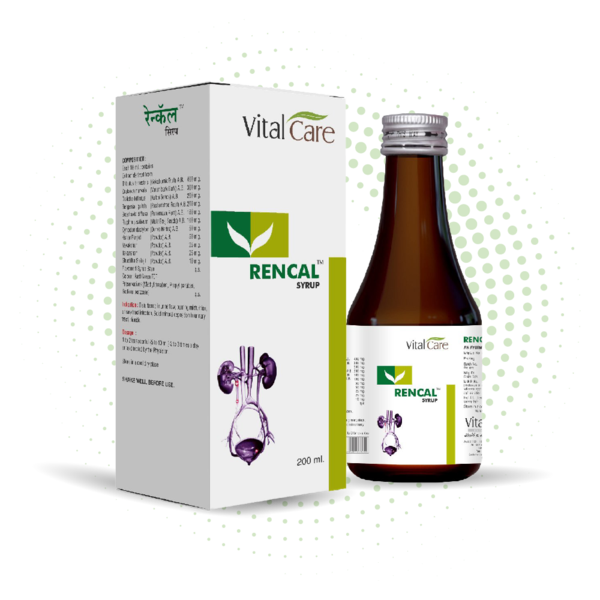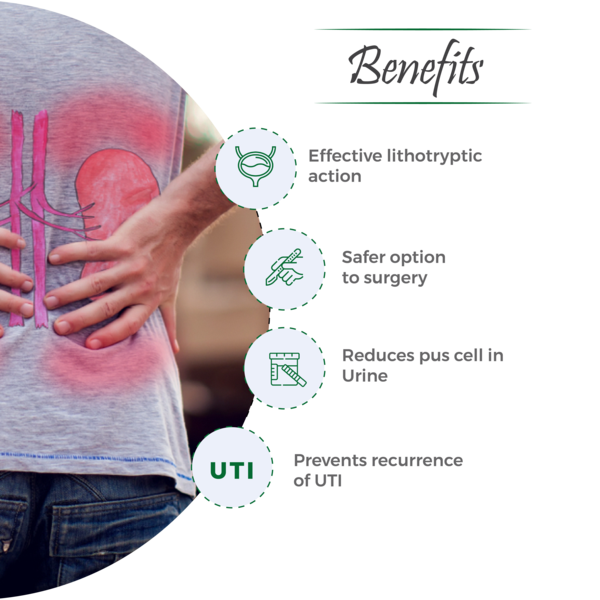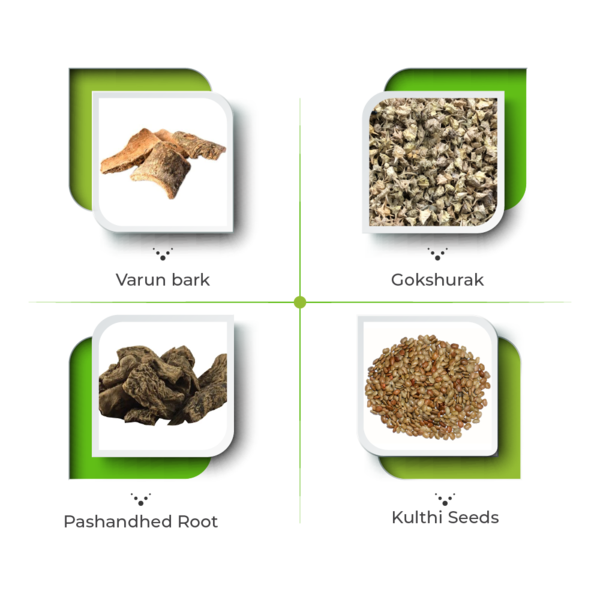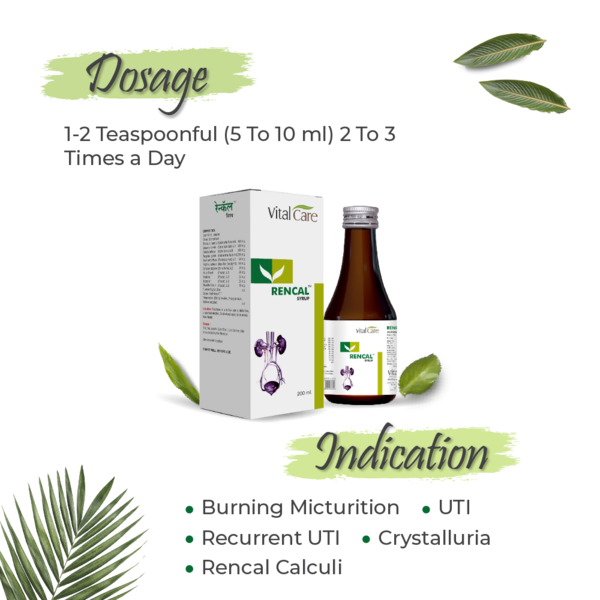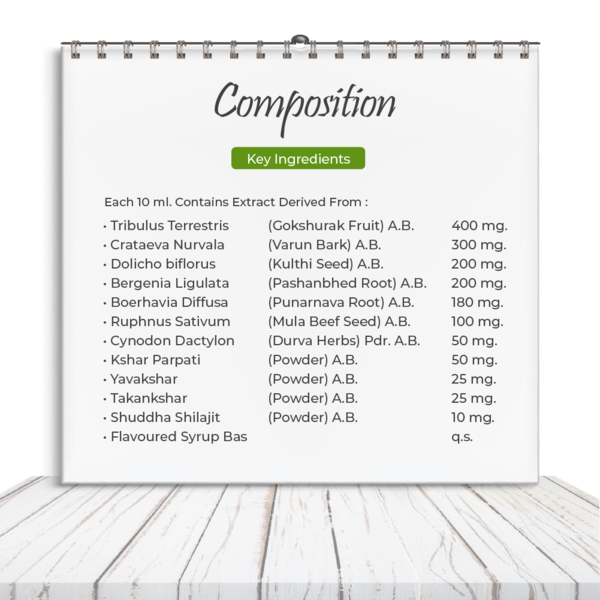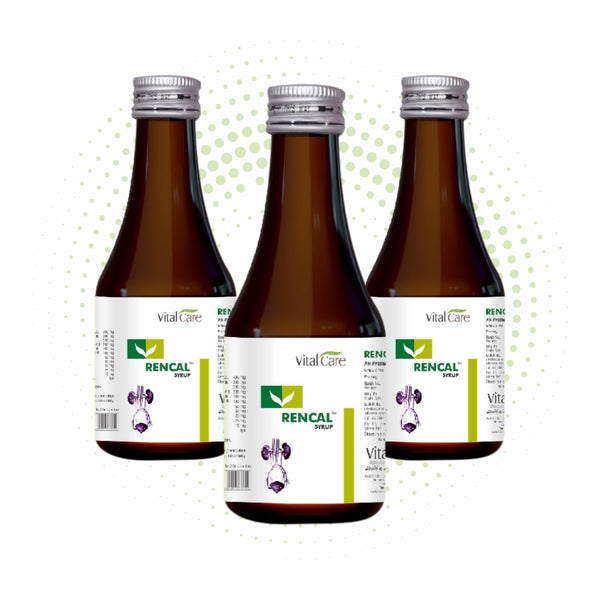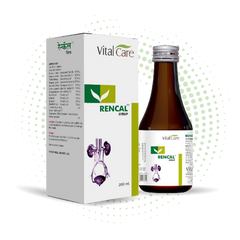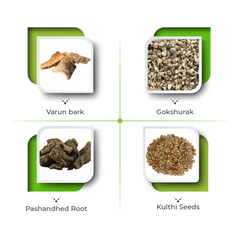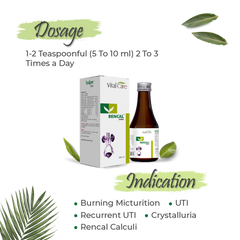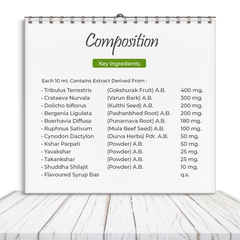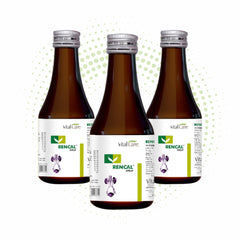 Rencal Syrup is a herbal formula created by the Vital Care Research and Development team. It reduces the inflammation and irritation caused by UTIs and can help reduce the effects of urinary tract infections significantly.
Varun BarkVaruna helps to get rid of symptoms of chronic UTI

Gokshurak Gokshur gives very good diuretic activity & increases urine output in patients

Kulthi seedsSeeds as well as extract of D. biflorus have frequently been used by patients of urolithiasis for dissolution of urinary calculi or to prevent recurrence.

Pashanbhed rootswhich inhibits the growth of calcium oxalate monohydrate (COM) crystals and help in dissolution of urinary calculi
Can be used for Recurrent UTI
Can be used for Multi resistant UTI
Used as a co-prescription along with antibiotics
Reduces irritation and inflammation
Reduces pus cells in urine
Dosage: 1-2 teaspoonful (5 to 10 ml) 2 to 3 times a day or as directed by the physician.
Indication: Burning micturition, recurrent multi resistant UTI, crystalluria and renal calculi.
Presentation: 200 ml bottle.
| Ingredient Name | Qty(in mg.) |
| --- | --- |
| Tribulus terrestris (Gokshurak) | 400 mg. |
| Crataeva nurvala (Varun Bark) | 300 mg. |
| Dolcho biflorus (Kulthi) | 200 mg. |
| Bergenia ligulata (Pashandhed) | 200 mg. |
| Boerhavia diffusa (Punarnava) | 180 mg. |
| Ruphnus sativlum (Mulak beej) | 100 mg. |
| Cynodon dactylon (Durva) | 50 mg. |
| Kshar Parpati | 50 mg. |
| Yavakshar | 25 mg. |
| Takanshar | 25 mg. |
| Shuddha shilajit | 10 mg. |
| Flavoured syrup base | q.s. |
| Colour: Fast green FCF | |