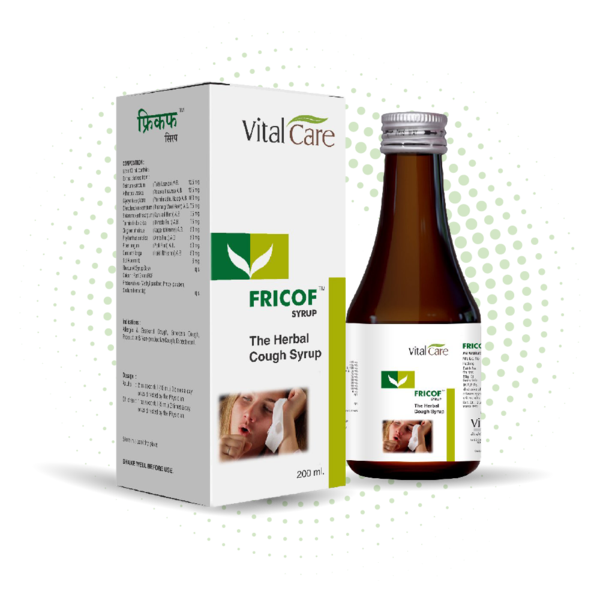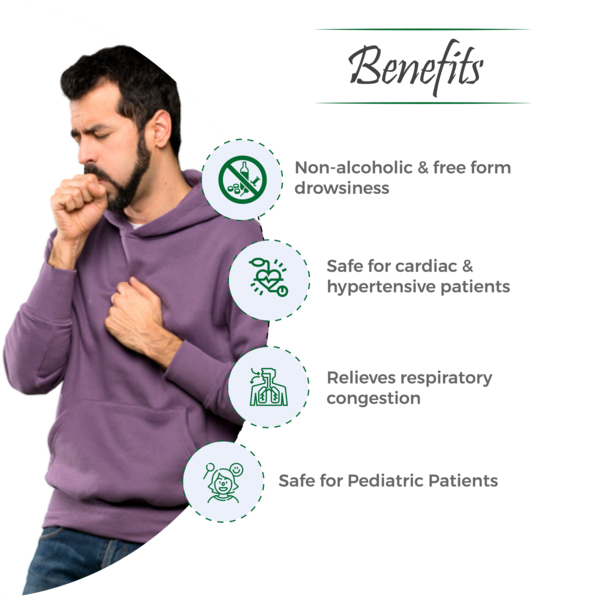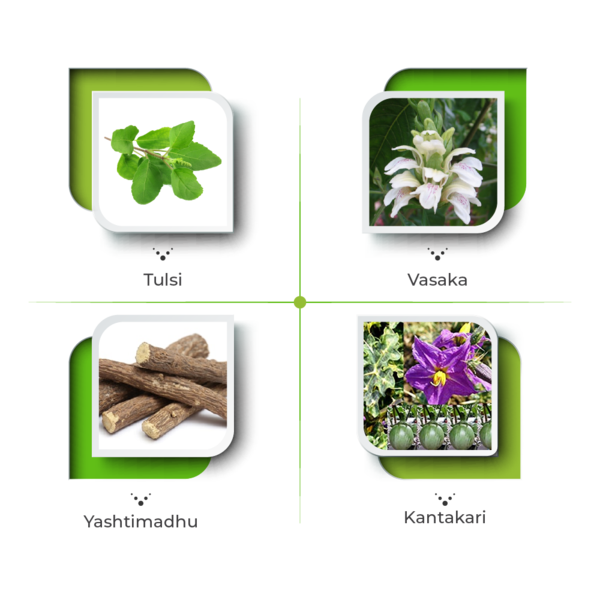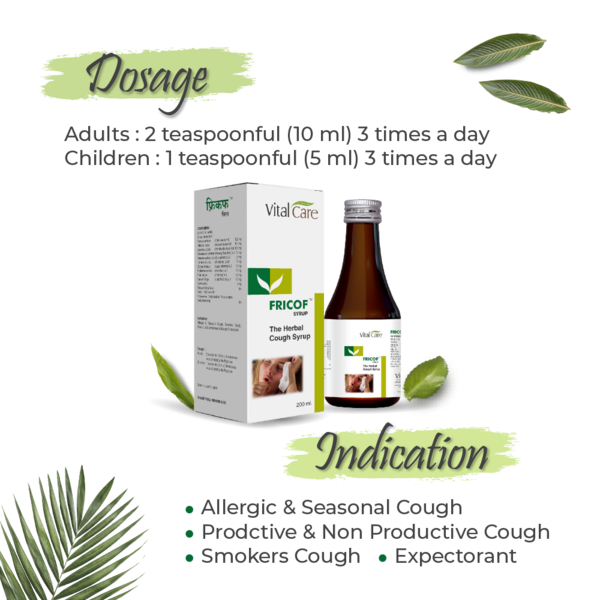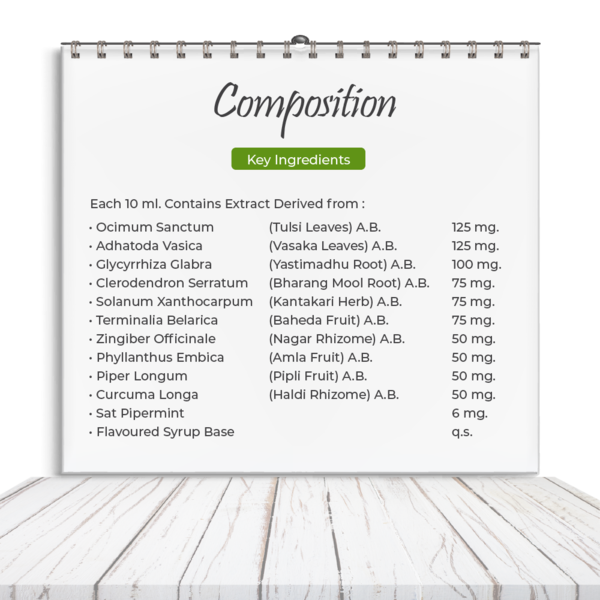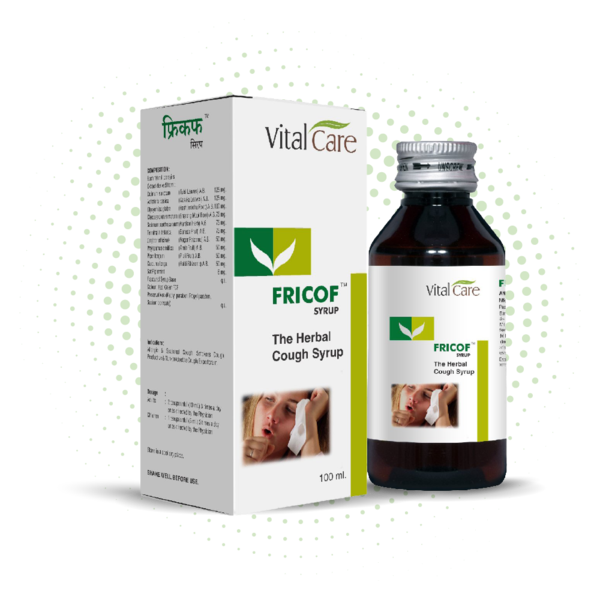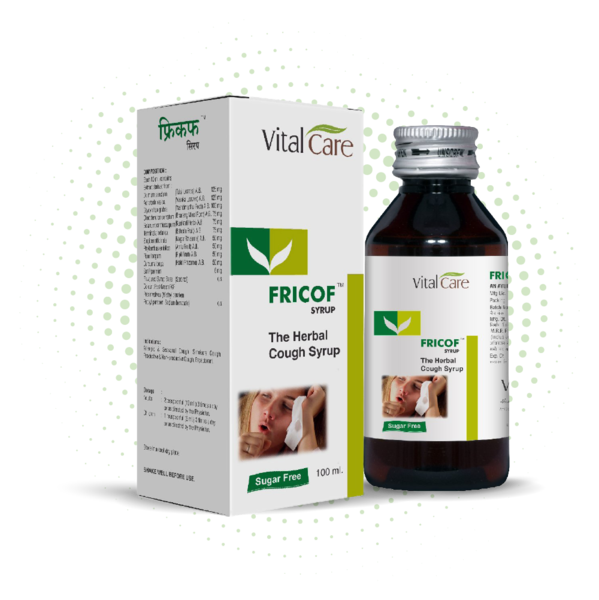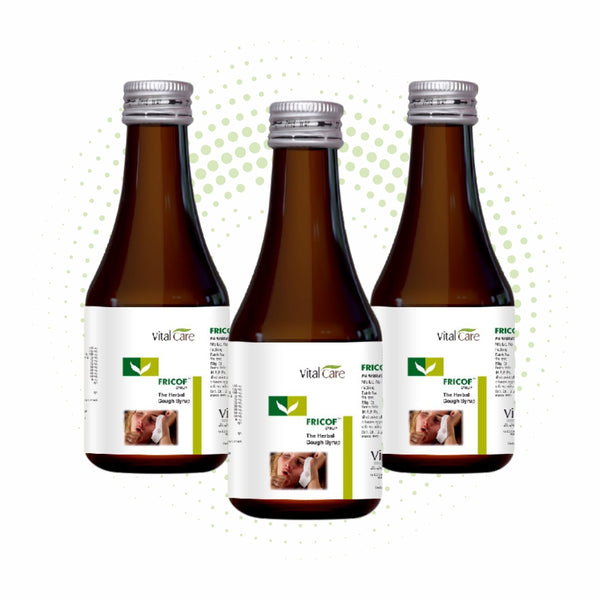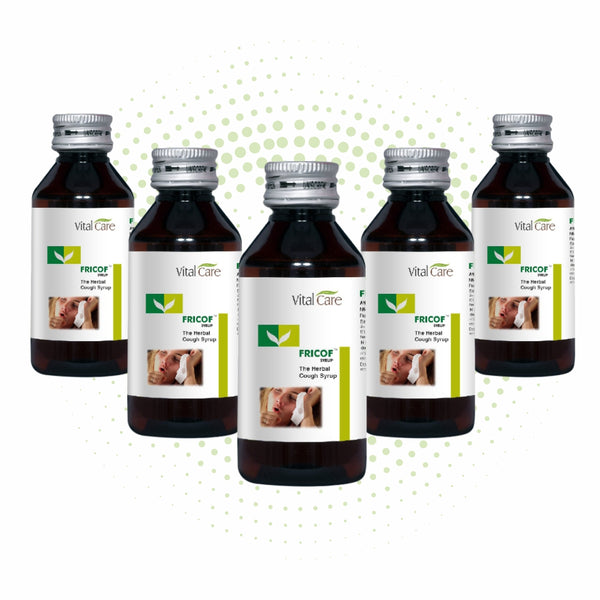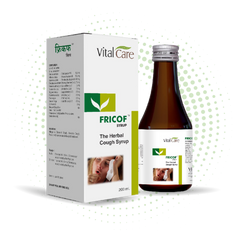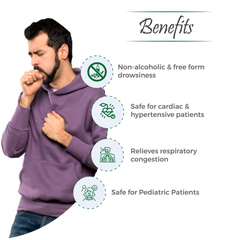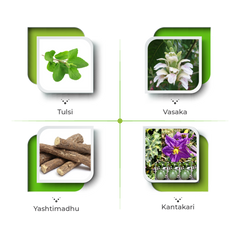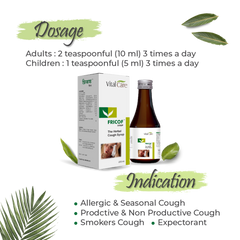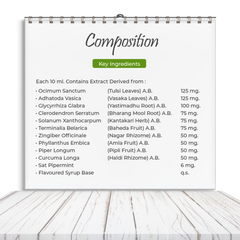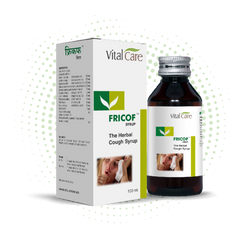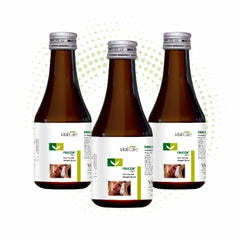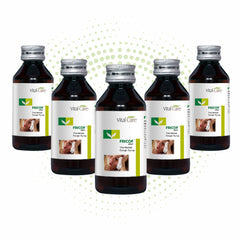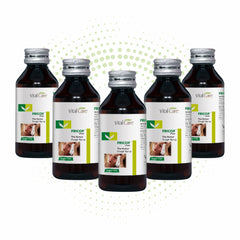 Vital Care Fricof Syrup is a herbal decongestant developed by the Vital Care research and development team. It contains herbal ingredients that help reduce chest congestion, cough, and other respiratory ailments such as smokers cough naturally.
Tulsi Increases respiratory immune response with increased Natural Killer and T-cells

Kantakari To moderate broncho – dilator effect and reduces wheezing

Yashtimadhu Is beneficial to patients with URTI's by shorter hospitalization, and also it gives effect on fasterlower – grade fever to get recovery.

VasakaReduces the irritation in the throat and act as an expectorant
Useful demulcent & expectorant
Relieves respiratory congestion
Safe for cardiac & hypertensive patients
Non-alcoholic & free form drowsiness
Dosage : Adults : 2 teaspoonful (10 ml) 3 times a day ,Children : 1 teaspoonful (5 ml) 3 times a day or as directed by the physician.
Indication: Allergic & seasonal cough, smokers cough, prodctive & non productive cough, and as an expectorant.
Presentation: 100 ml & 200 ml bottle.
| Ingredient Name | Qty(in mg.) |
| --- | --- |
| Ocimum sanctum (Tulsi) | 125 mg. |
| Adhatoda vasica (Vasaka) | 125 mg. |
| Glycyrrhiza glabra (Yashtimadhu) | 100 mg. |
| Clerodendron serratum (Bharang Mool) | 75 mg. |
| Solanum xanthocrpum (Kantkari) | 75 mg. |
| Terminalia belarica (Baheda) | 75 mg. |
| Zingiber officinale (Sunthi) | 50 mg |
| Phyllanthus emblica (Amla) | 50 mg |
| Piper longum (pippali) | 50 mg |
| Sat pipermint | 6 mg |
| Curcuma Longa (Haldi) | 50 mg |
| Flavoured syrup base | Q.S. |
| Color : Fast green FCF | |