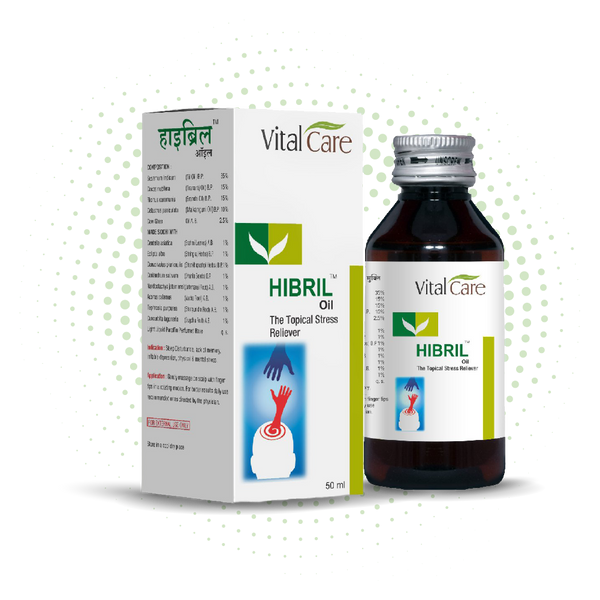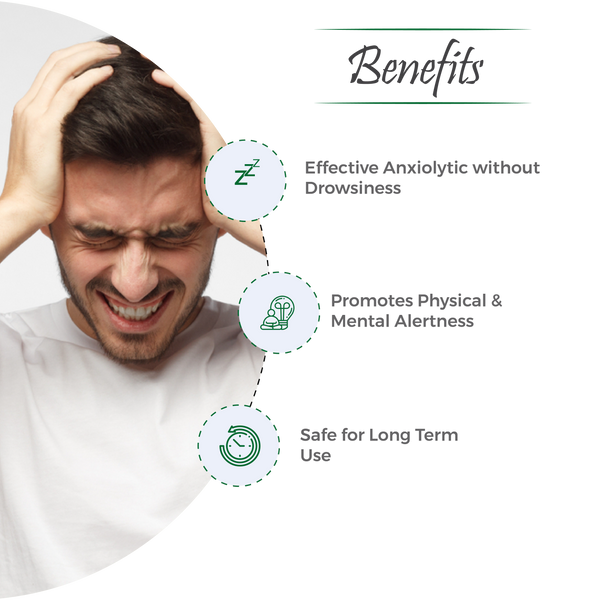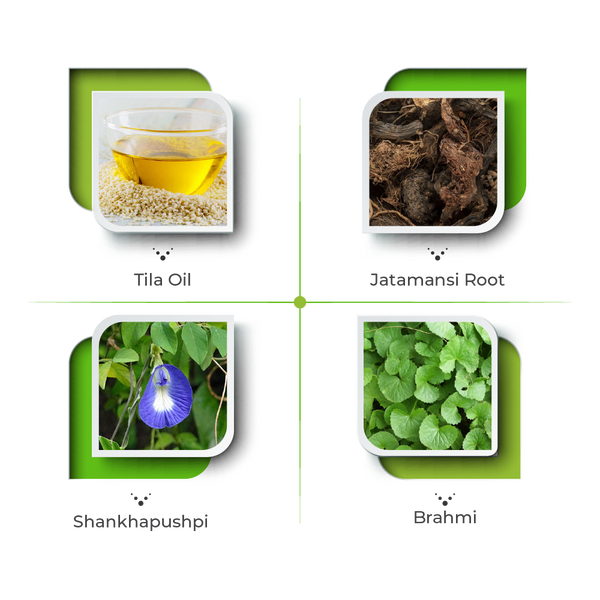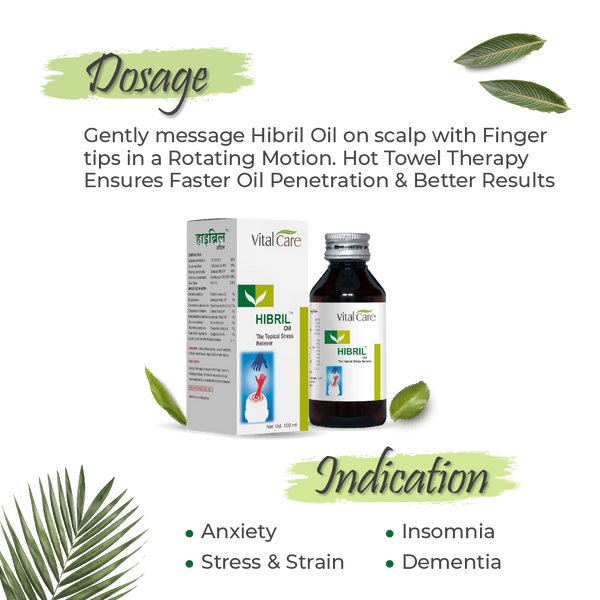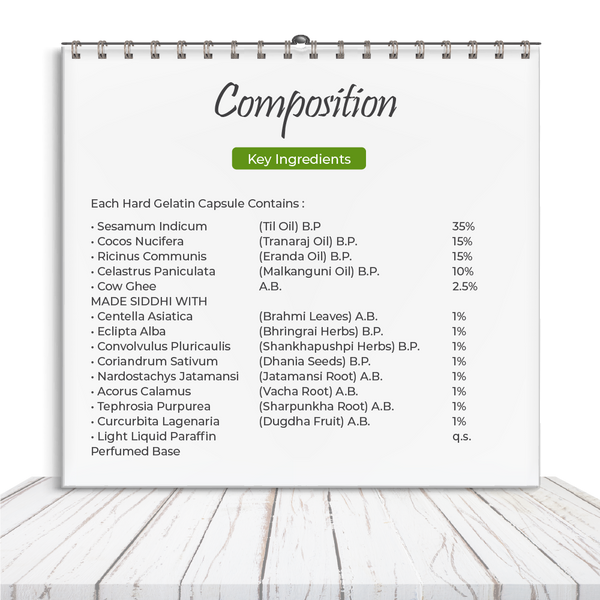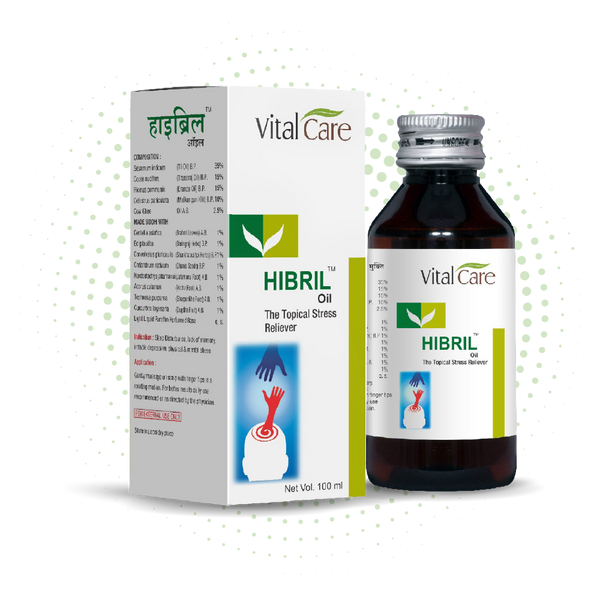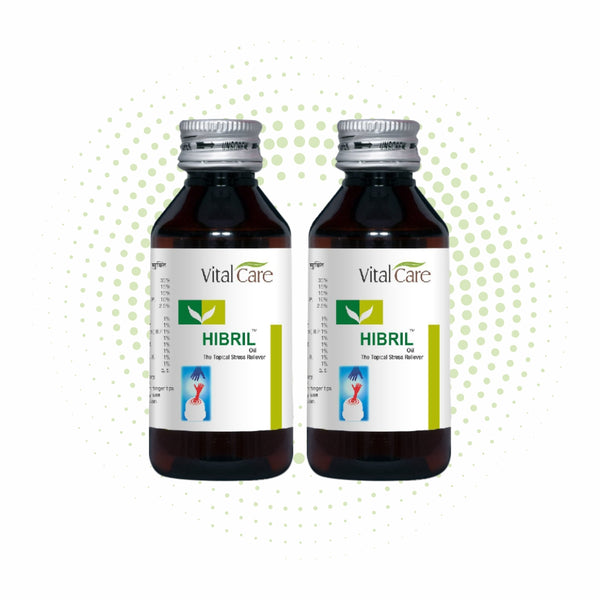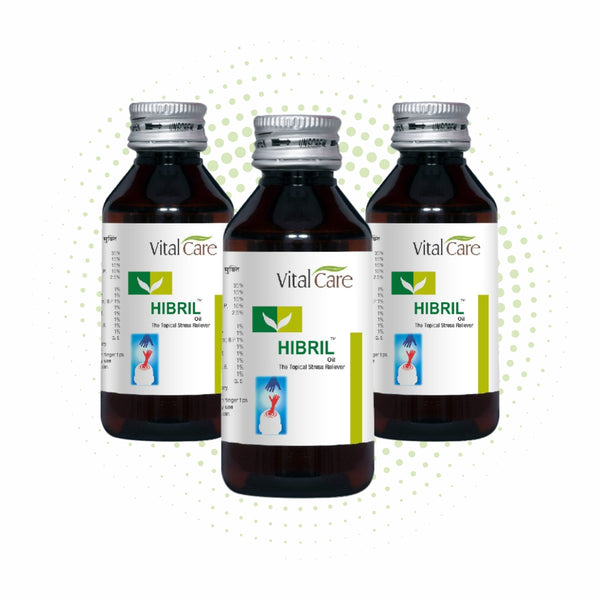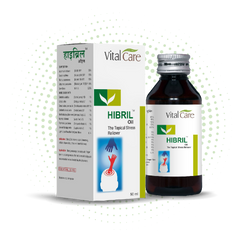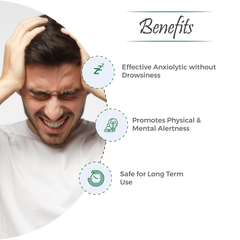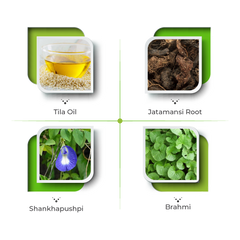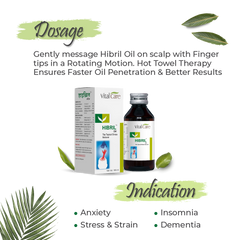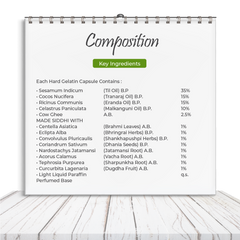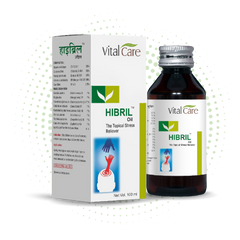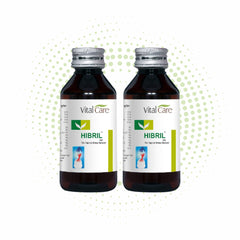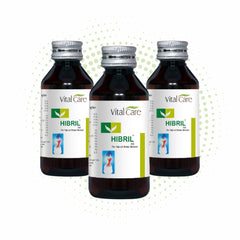 Hibril Oil - The Topical Stress Reliever
Hibril oil is made from a herbal formula developed by the Vital Care research and development team. Hibril acts as a natural stress reliever as it improves blood circulation to the mind and nourishes brain cells.
Brahmi Improvement in nervousness,irritability,poor concentration and poor sleep

Til It is use for calming and to overcome insomnia, headaches and anxiety. Use of Sesamum Oil regularly reduces the stress and Tension and gives a peaceful sleep

ShankhpushpiMaintains neuro-chemistry of the brain & acts as brain tonic
Helps to improve mental content, memory span
Helps to improve concentration ability
positive action in speech effects
Effective tranquilizer
Safe for long term use
Application : Gently message Hibril Oil on scalp with finger tips in a rotating motion. Hot towel therapy ensures faster oil penetration & better results or as directed by the physician.
Indication: Anxiety, stress & strain and insomnia.
Presentation: 50 ml & 100 ml bottle.
| Ingredient Name | Qty(in mg.) |
| --- | --- |
| Sesamum indicum (Til) Oil | 35% |
| Cocos nucifera (Coconut) Oil | 15% |
| Ricinus communis (Eranda) Oil | 15% |
| Celastrus paniculata (Jyotishmati) Oil | 10% |
| Cow ghee | 2.50%. |
| SIDDHI with | |
| Bacopa monnieri (Brahmi) | 1% |
| Eclipta alba (Bhringraj) | 1% |
| Convolvulus pluricaulis (Shankhapushpi) | 1% |
| Coriandrum sativum (Dhania) | 1% |
| Nardostachys jatamansi (Jatamansi) | 1% |
| Acorus calamus (Vacha) | 1% |
| Tephrosia purpurea (Sarpunkha) | 1% |
| Cucurbita lagenaria (Dugdha) | 1% |
| Light liquid paraffin perfumed based | q.s. |