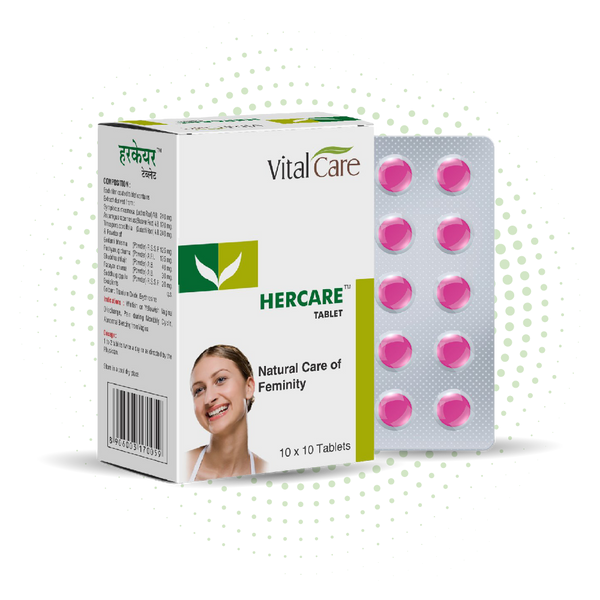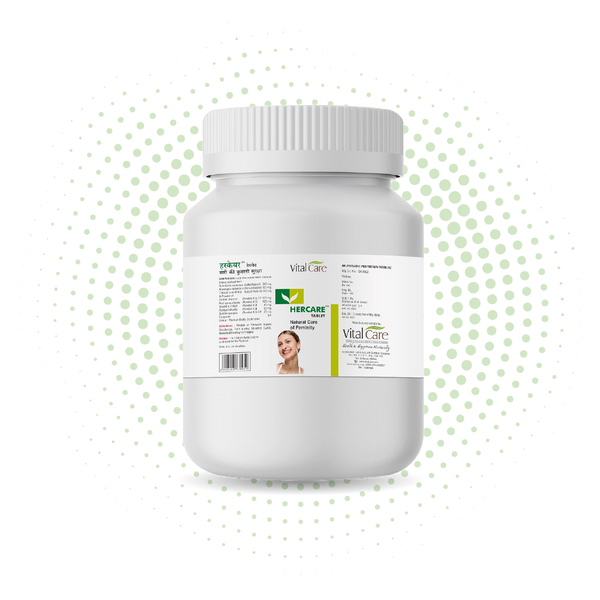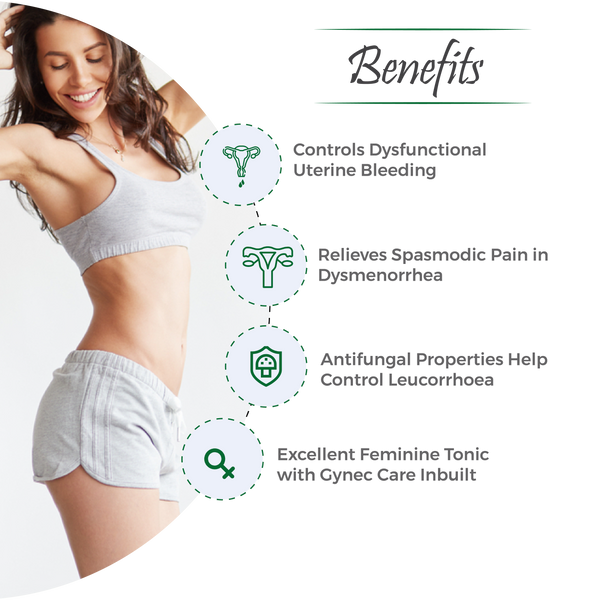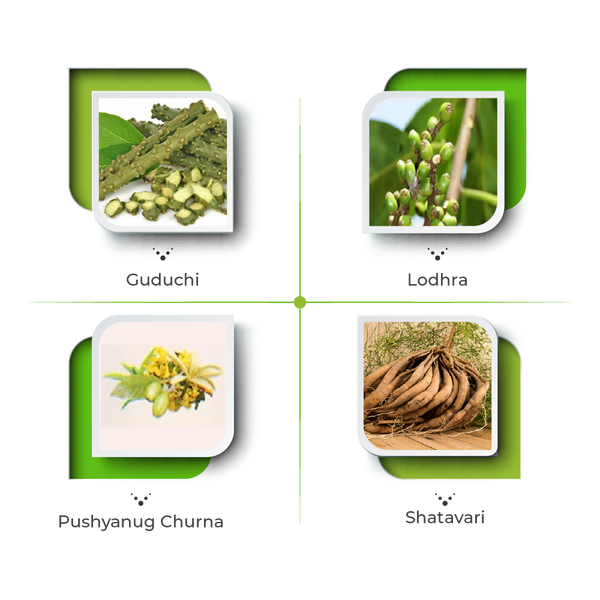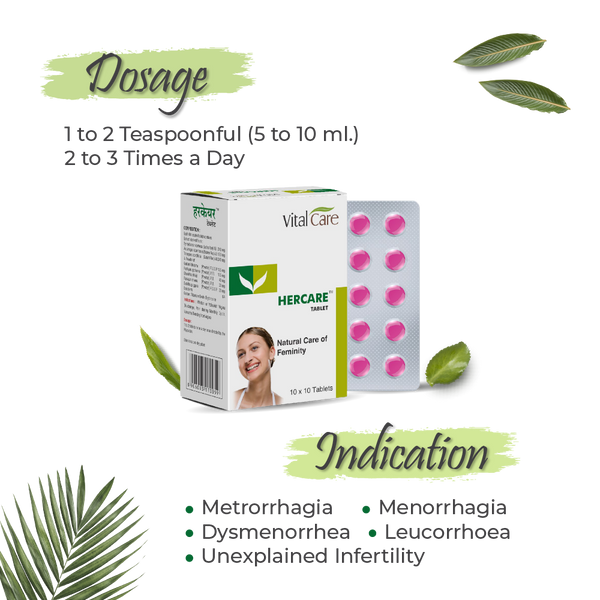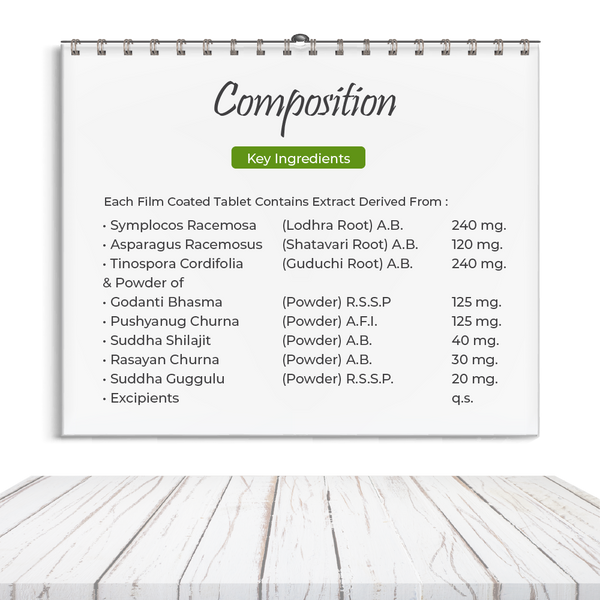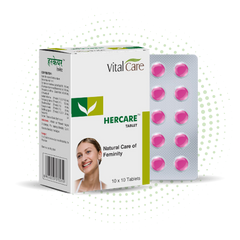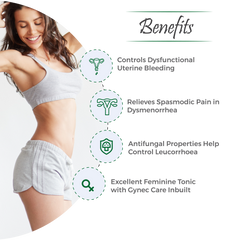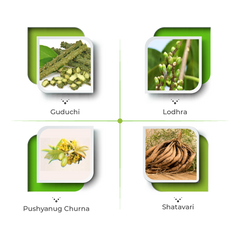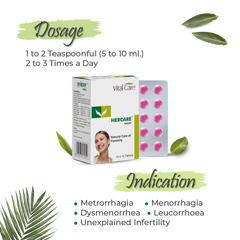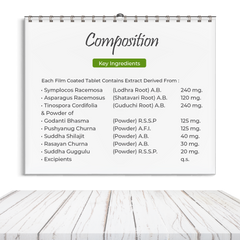 Hercare tablet is a formula developed by the Vital Care research and development team. It helps improve uterine health by preventing viral infections and stopping diseases such as Uterine bleeding naturally.
ShatavariImproves hormonal imbalance, PCOS, follicular growth by increasing antioxidants level

LodhraWhich stimulates serum FSH and serum LH level in body and also gives anti-microbial activity

GaduchiHelps in boosting immune system,it helps to remove extra toxins from body,maintain balance between all necessary ailments of body

Pushyanug Churnawhich helps to control symtoms like itching, white discharge in leucorrhoea
Relieves spasmodic pain in dysmenorrhea
Antifungal properties help control leucorrhoea
Contains natural nutrients to replenish the loss
Excellent feminine tonic with gynecological care inbuilt
Dosage: 1-2 tablet twice a day or as directed by the physician.
Indication: D.U.B., Metrorrhagia, unexplained infertility and in leucorrhoea
| Ingredient Name | Qty(in mg.) |
| --- | --- |
| Each film coated tablet contains extract derived from : | |
| Symplocos racemosa (Lodhra) | 240 mg. |
| Asparagus recemosus (Shatavri) | 120 mg. |
| Tinospora cordifolia (Guduchi) | 240 mg. |
| Powder of : | |
| Godanit bhasma | 125 mg. |
| Pushyanug churna | 125 mg. |
| Shuddha shilajit | 40 mg. |
| Rasayan churna | 30 mg. |
| Suddha guggulu | 20 mg. |
| Excipients | q.s. |
| Color : Titanium oxide Erythrosine | |