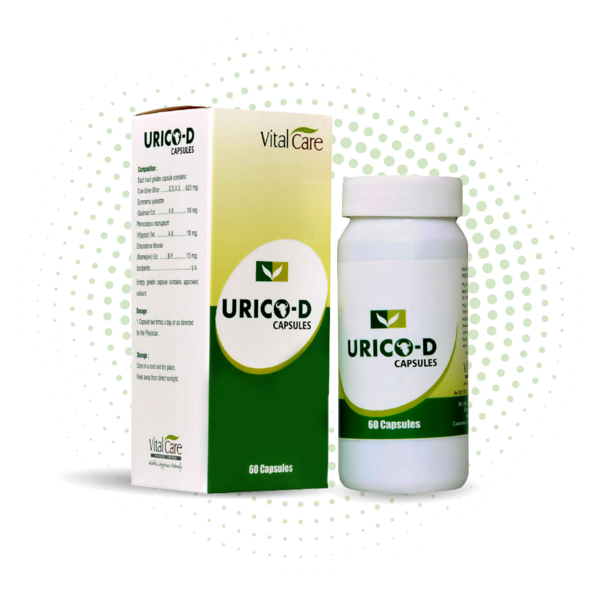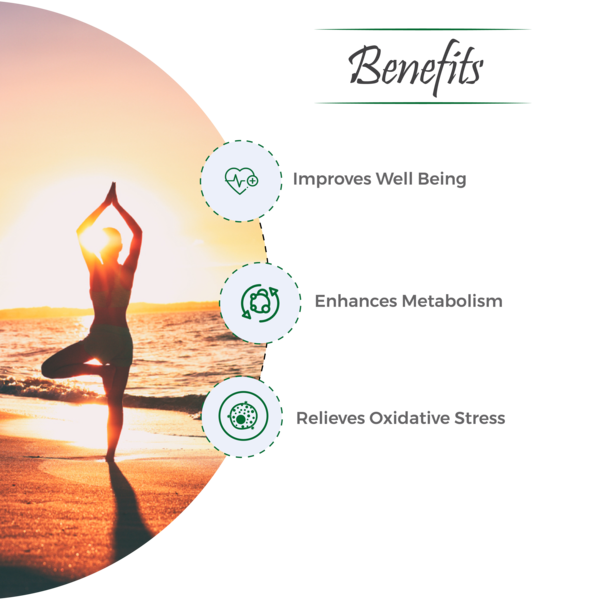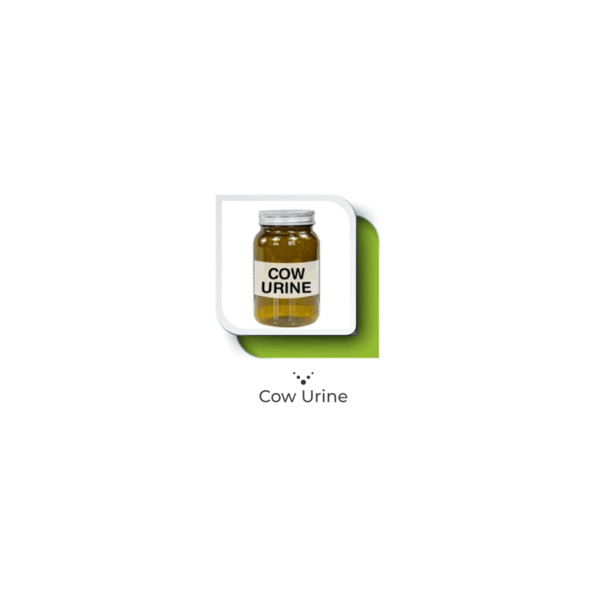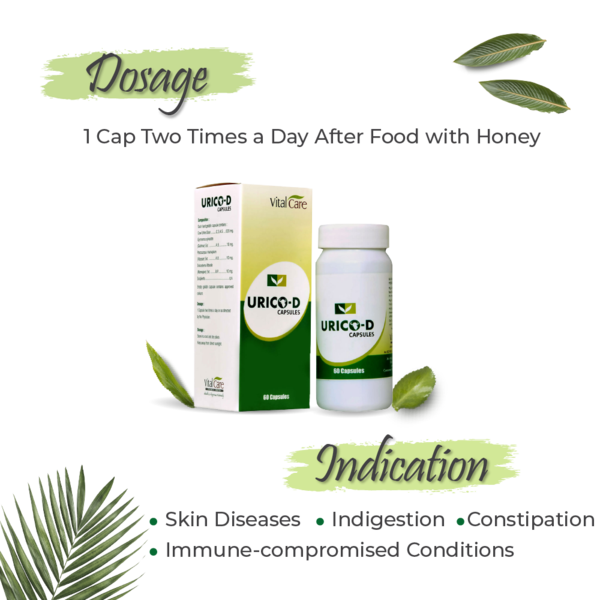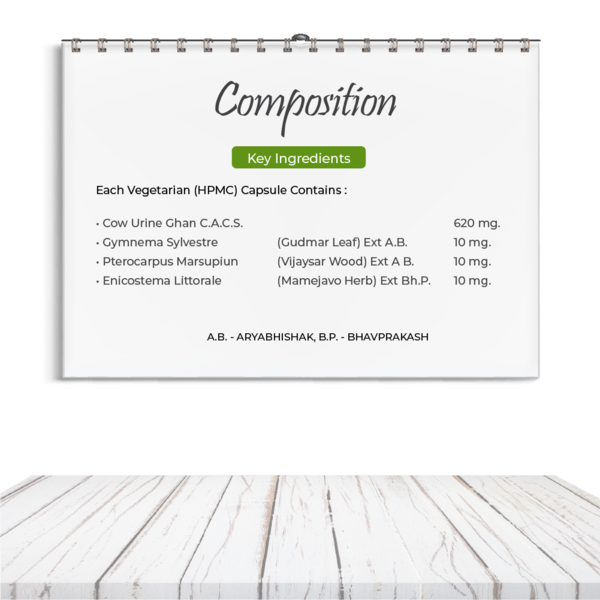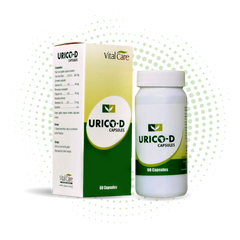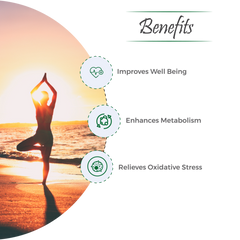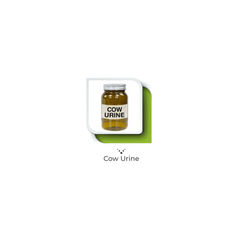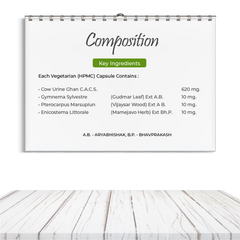 Urico-D capsules are palatable gomutra capsules created by the research and development team at vital care. It helps detoxify the body naturally and improves overall health by treating various health issues such as PCOS, indigestion, dermatitis, eczema. It improves metabolism and immunity and helps fight autoimmune diseases such as psoriasis and arthritis.
Cow Urinecow urine ghan reaches to deeper tissues and removes unwanted toxins out from the body.helps as powerful natural detox, Indigestion & Constipation, Liver disorders like jaundice & cirrhosis, Ascites & PCOD, Chronic asthma, Obesity & Diabetes mellitus.
Helps in Cirrhosis and jaundice like liver ailments.
Helps in indigestion, Constipation and Loss of appetite.
Helps in Eczema, Dermatitis, vitiligo, Bacterial and Fungal skin infections.
Helps in hypersensitivity reactions like bronchial asthma.
Helps to manage Obesity and High Cholesterol.
Helps to control metabolic disorders like Diabetes and its complications
Dosage: 1 Cap two times a day after food with honey or as directed by the physician.
Indication: Skin diseases, Indigestion, constipation, Immune-compromised conditions.
Presentation: Bottle pack of 60 capsule.
| Ingredient Name | Qty(in mg.) |
| --- | --- |
| Cow Urine Ghan | 620 mg. |
| Gymmema sylvestre (Gudmar) Ext. | 10 mg. |
| Pterocarpus marsupium (Vijaysar) Ext. | 10 mg. |
| Enicostema littorale (Mamejaka) Ext. | 10 mg. |
| Excipients | q.s. |