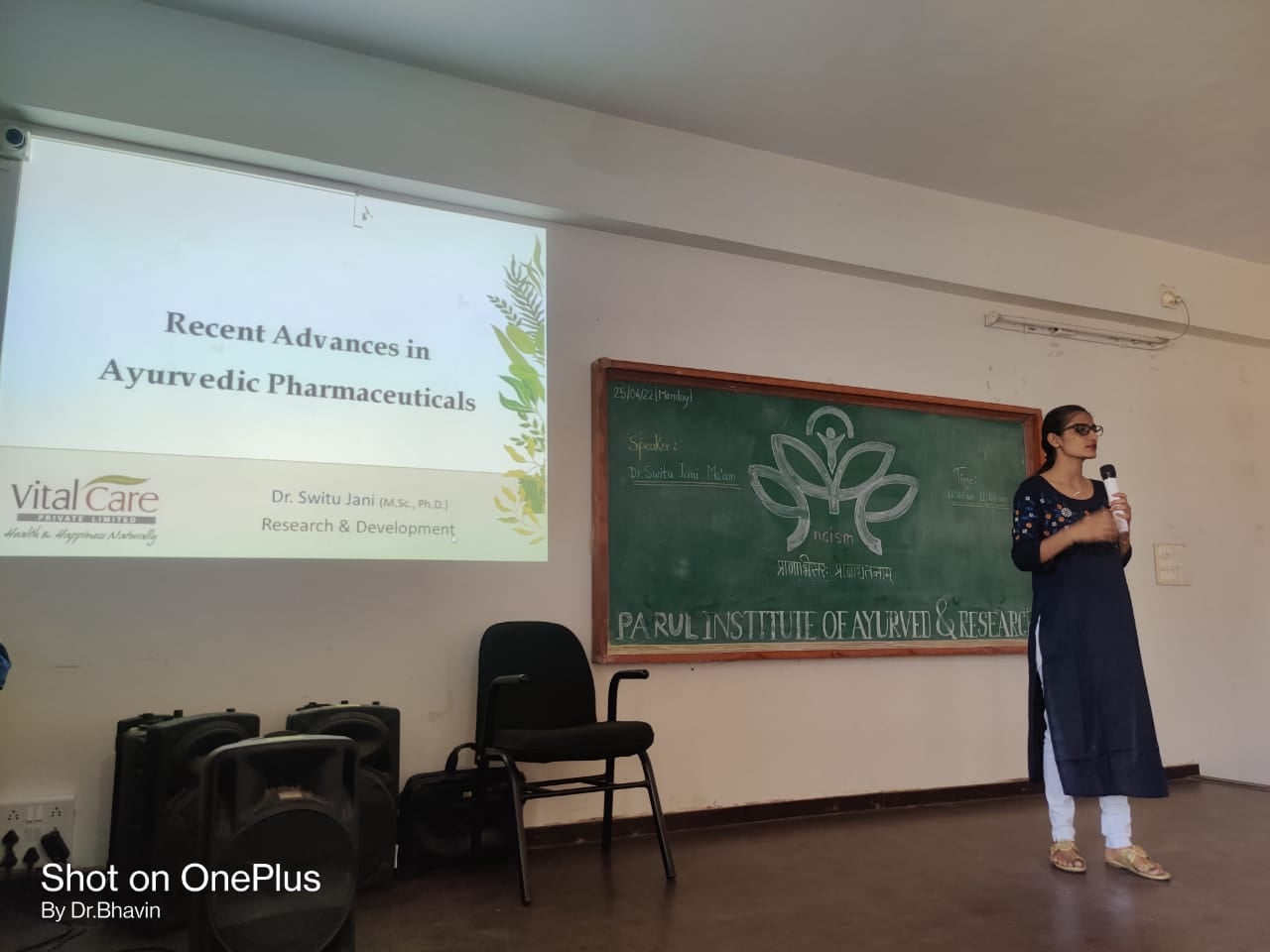 Vital Care has a research team in the field of Ayurveda.

One of our Ayurvedic Expert Dr Switu Jani was invited by the Parul Institute of Ayurved and Research as a guest speaker. The Parul University organized Transitional Curriculum for the first-year B.A.M.S. students.

Our expert Dr Switu Jani gave a lecture on Recent Advances in Ayurvedic Pharmaceuticals. The lecture was about the introduction of Advances in Ayurvedic Pharmaceuticals, the need for setting up automation/instrumentation, and Various types of automation or mechanism used for various formulations.

Dr Switu Jani also explained Various machinery/equipment used for manufacturing, Extraction techniques, the methodology of Extraction, Separation techniques and many more.

As an expert on the subject, Dr Switu Jani exemplified her knowledge to the young minds for the development of Ayurveda in the near future.