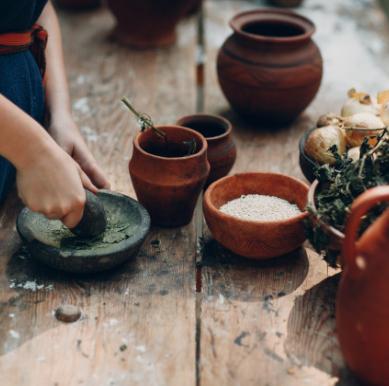 Pepgard, a Natural Acidity Regulator
Pegard is a 100% natural and Ayurvedic solution to Acidity problems. Formulated at our state-of-the-art facility using 100% organically homegrown herbs under the supervision of some of the best minds in Ayurveda, it is free from any chemicals. 
After the thorough research of more than 5 years, we formulated a unique blend of various herbs like Shatavari, Yashtimadhu, Sajikhar & Dhania.
Extracts of dried Shatavari roots are used since ancient times to neutralize excess stomach acidity. Utilized through hundreds of years, Swarjika kshara (Sajikhar) gives instant relief in the Acidity and treats internal ulcers. Being Anti-bacterial, Yashtimadhu fights H-pylori bacteria & is helpful in stomach ulcers.
 A unique blend of these ingredients helps maintain your Pitta balance, improves digestion, and encourage a healthy bowel movement. 
With Pepgard, it's time to say goodbye to your Acidity troubles!
Benefits to be shown in the image:
Improved digestion
Better bowel movements
Fights Acidity 
No more belching!
Ingredients to be shown in image: 
Shatavari
Swarjika kshara (sajikhara)
Yashtimadhu
Dhania
Balancing Doshas is the only way to have a healthy life. Adopt the ancient science and technique of Ayurveda for a better life!