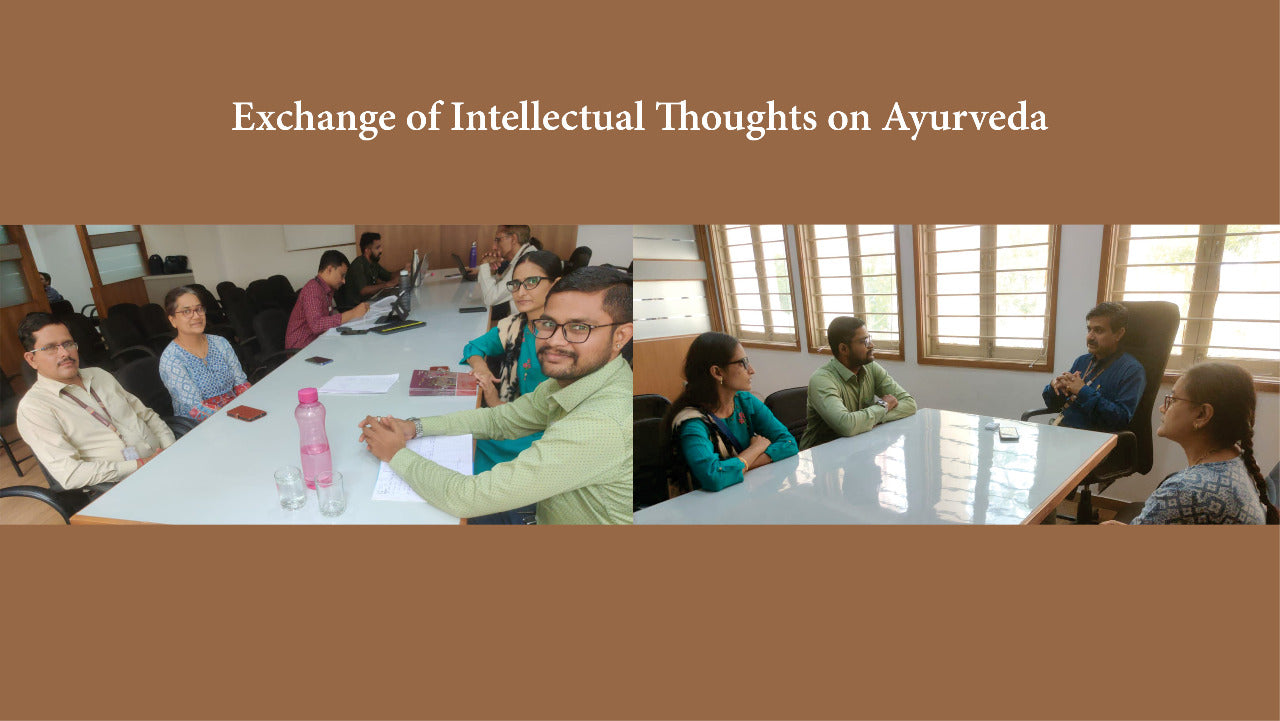 Vital Care believes in constant improvement and growth. We have been associated with doctors around India. In addition, we are continuously emerging and enhancing our products to serve you with better, effective and harmless medication. We are proud to be connected with the
Parul Institute of Ayurveda and research.
Parul Institute of Ayurveda and research has well developed and well-equipped departments with proper infrastructure as per the directions of CCIM, New Delhi. Khemdas Ayurved Hospital is located at Ishwarpura, has a 100-bed capacity and is the youngest NABH accredited Ayurved hospital in Gujarat. OPDs with the facilities of Panchakarma, shalyatantra surgery, shalakyatantra (ENT) treatment, laboratory unit, radiology unit and many other facilities.


The research and Development team from
Vital Care
had a meeting with the staff members of the Parul Institute of Ayurved. Which, the research and development team and the staff of Parul Institute of Ayurved, discussed the progress of Pepgard syrup clinical trial, the hospital visit, and the discussion of various research activities and dosage forms.
The meeting was conducted with Dr B.G. Kulkarni (Principal), Dr Vaishali Deshpande (Prof. & HOD Kayachikitsa), Dr Bhavin Dhanavade (Asst. Prof. Dravyaguna), Dr Prasanna Mathad (Prof. & HOD, RSBK), Dr Shailesh Jaiswal (Asso. Prof, Shalya) and Dr Switu Jani & Dr Gautam Fichadiya.